Biography
Anna Trombetta was born in Houston, Texas and moved to The Hague, Netherlands at the age of 15. She obtained her Master's degree at the Conservatorium van Amsterdam in 2021 with a specialization in New Music. Since graduating she has been fortunate enough to perform multiple roles and debut with renowned ensembles in Europe. She currently works as a freelancer in Europe and the United States.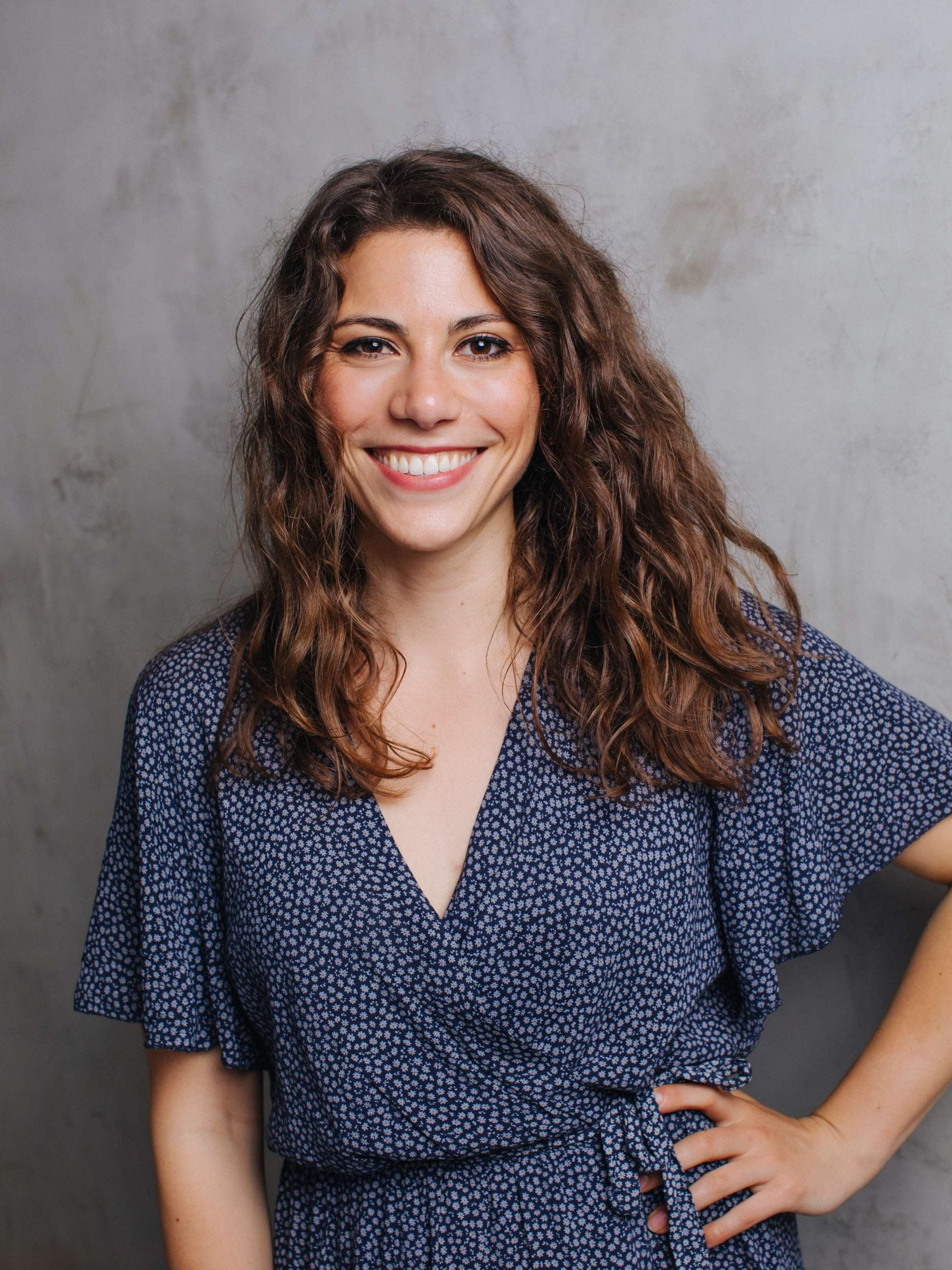 In May 2018, Trombetta debuted in the role of Emperor Nerone in Monteverdi's L'incoronazione di Poppea with Berlin Opera Academy. She debuted in the role of Cherubino in Mozart's Le Nozze di Figaro with the Lyric Opera Studio of Weimar in the summer of 2019 and as Annio in Mozart's La Clemenza di Tito at the Conservatorium van Amsterdam in 2020.
Trombetta made her American professional debut with the Center for Contemporary Opera in their 2018 production of To Be Sung by Pascal Dusapin under the baton of Sara Jobin and directed by Jorinde Keesmaat. She returned to the United States in August of 2021 to debut the role of Dorabella in Mozart's Così fan tutte as a Resident Fellow with the Atlantic Music Festival. In 2022, she had the privilege of singing with OperaNEO as a Young Artist in their co-production of La Finta Giardiniera with the Hungarian State Opera. The Prague version of Mozart's early work was premiered in San Diego for the for first time in North America at Bread & Salt under the baton of Peter Kozma and directed by András Almási-Tóth. She has had the privilege of singing in masterclasses led by a.o. Roberta Alexander, Dr. Bretton Brown, Thomas Oliemanns, and Gerald Finley. In 2020, she was fortunate enough to be selected for the Mozart Masterclass and More organized by the International Vocal Competition 's-Hertogenbosch. In addition, in 2020 she was selected as a Finalist in the CS Music Fall Competition.
As a lover of new works, Anna specialized in New Music during her Master at the Conservatorium van Amsterdam. In December 2021, she participated in the Song Book Score Collective singing selections from Louis Andriessen, John Cage and premiering a composition with orchestra by Adam Lukawski. Additionally in 2022, she made her debut with ASKO | Schönberg as part of their festival, Words & Music, interpreting Opera pour Insectes by Luke Deane and M.M. (Marilyn Monroe) by Pete Harden. In the spring of 2022, Anna made her debut with Grote Zangers Jonge Zangers in the pre-program of Christian Gerharher at the Muziekgebouw aan 't IJ.
In the 54th edition of the International Vocal Competition 's-Hertogenbosch, Trombetta made her debut as a presenter and discovered her love of standing in front of the camera in addition to her love of standing on stage. During this week she was privileged to interview such renowned singers as Dame Sarah Connolly, Howard Haskin, Christoph Prégardien and Jard van Nes. Since this discovery, Trombetta has explored presenting and interviewing, being lucky enough to interview Composer in Residence 20/21, Samuel Adams, at the Concertgebouw. In 2023, Trombetta will return to present the 56th International Vocal Competition in 's-Hertogenbosch.
When she is not busy studying, Anna runs the vlog, OperaAnna, where she strives to bring opera to a younger public using a platform that she finds underutilized by the opera industry. Anna brings opera to the channel in different forms, including behind-the scenes content about what it's like to be a professional opera singer, analysis and explanation of famous arias and up-to-date news about the opera world. She hopes that it will be a way to grow the interest in opera among 20-35 year olds and keep the genre alive and relevant. To visit the channel and get an idea of how Anna is tackling what she views as a diversity problem in opera, click here.
In 2023, Anna will participate in both the International Lied Festival Zeist in the Netherlands as well as the Leeds Lieder Festival in the UK together with pianist Koenraad Spijker. Additionally, she will cover the role of Kitty Oppenheimer in John Adams' opera, Doctor Atomic, produced by the Utrechts Studenten Consortium.